Greeting by the chairman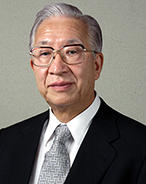 As of April 26, 2019, I have been appointed as Chairman of Association of Private Universities of Japan. In this turbulent period of higher education, as I sincerely realize the importance of private universities that will establish a new era, I will fulfill my solemn responsibilities of enriching and developing the schools.
To further expand the Japanese postwar society Association of Private Universities of Japan has promoted the advancement of higher education in Japan, especially the enhancement and reinforcement of private universities, for more than 70 years until now.
Currently, with more than 400 private universities as members of our association, together with branches and liaison councils established in seven areas throughout Japan, we commit to revitalizing the areas according to their actual circumstances and developing human resources that are necessary for their local communities.
Japanese higher education institutions, especially the private universities that nurture human resources of about 80% of undergraduate students, are working diligently towards various tasks such as improvement of the quality of education and advancement of research in order to respond to the diversified demands of the society as time goes by.
It is diverse and multi-layered human resources who become the driving force of new society in the new era. We will unite with the member universities and continue to strive to aim to realize a major structural change to establish higher education policies centered on private universities which are responsible to grow human resources.
By pursuing diverse values and making creative challenges, we will contribute to the creation of a new society that will lead Japan in the future, and we would appreciate your continued support and cooperation.
Naotaka Fukui, Chairman, Association of Private Universities of Japan (Chairman and President, Musashino Academia Musicae)